Want to impress your guests as soon as they drive up? A new driveway or walkway will do the trick. Evergreen Landscapes is the most proven walkway & driveway paving company in the Burlington, Hamilton and surrounding areas.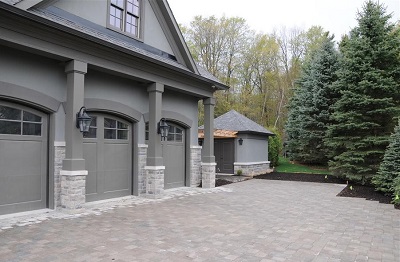 No matter what the size of your driveway, we can build a driveway that won't shift or sink over time. Evergreen Landscapes can construct a driveway that is as simple or intricate as you desire. We also specialize in extending your current driveway, such as widening it so you can park two vehicles side by side, or we can extend your driveway so you can make a three point turn in it. One of our most popular options is our quality stone driveways.
Evergreen Landscapes can build any type of walkway to match your landscape. Stepping stone walkways, brick walkways and natural stone paths are fantastic alternatives to maintain the beauty of your property.
FRONT YARD LANDSCAPING IDEAS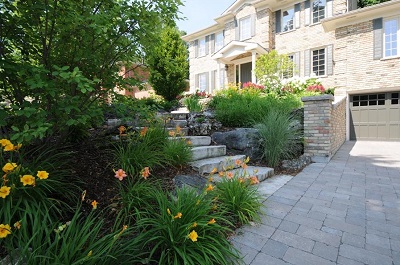 Evergreen Landscapes has been building quality landscapes since 1984 and we have a wealth of landscaping construction ideas for your front yard, or entire property. We can install a durable and long lasting driveway, as well as a walkway through a scenic garden. Please feel free to view our gallery of past work, or contact us to arrange a meeting to discuss building or expanding a driveway or walkway for your home.
READY TO IMPROVE YOUR LANDSCAPE?
Let's Talk!
An award-winning Landscape Design Company for many Southern Ontario landscapes since 1984. Specializing in lawn care for Burlington, Waterdown, Aldershot, Dundas, and Ancaster.